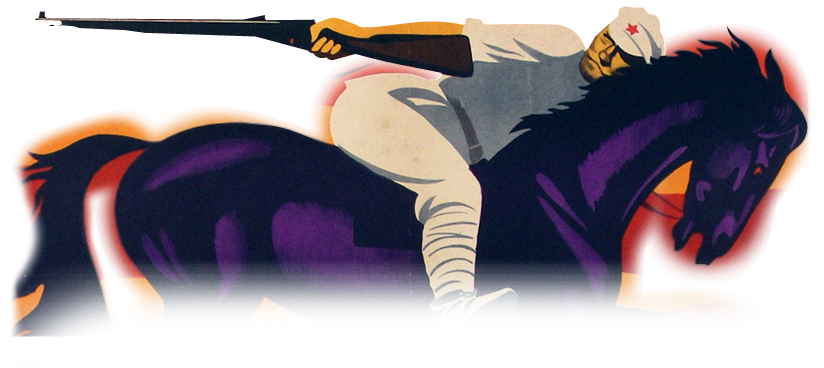 Our small staff of artisans adhere to strict ethical and quality standards. Whenever possible, we confine restoration efforts to the minimum required in order to restore a piece of art back to its original intent.  The dangers of amateur restoration are multifarious and above all not visually pleasing; by commissioning Poster Mountain's exceptional restoration you ensure your art's long-term monetary stability and aesthetic qualities.
Prior to beginning any restoration work, paper losses and structural damages are addressed. From our repository of vintage papers we are able to color and texture match for each poster and work of art, creating a seamless repair solution for losses, holes and tears.
All restoration detail work is expertly performed only in the imperative areas using colored pencils and water colors. Our airbrush artist is able to flawlessly match any color in the spectrum if need be, notwithstanding, we prefer to practice a more museum-style of restoration and keep airbrush usage to a minimum. Airbrushing provides a smooth finish and opaque overlay that is able to cover extreme damage, and it is for these reasons that it is only performed after client request and consultation.
We work closely with all of our clients during the restoration processes and encourage open communication. Upon commission, each poster and artwork is entered in our database and from here its progression can be visually tracked and documented. Each client's personal data page is updated regularly with high resolution photographs and pertinent information; clients may email us with questions and instructions directly from the database.
Click Here For Before and After Images